Excursions in Riga "Old Town"
Excursion in Riga "Old Town" with a professional guide is an opportunity to see one of the most beautiful cities in Europe with more than 800 years of history.
Tour of Riga "Old Town" lasts about two hours. This excursion will acquaint you with the historical part of the city of Riga with the history and legends of the "Old Town".
Excursions in Riga – "Jugendstil"
Excursion in Riga "Jugendstil" – lasting about three hours, introduces you to the architecture and history of Riga. You will get acquainted with the works of the great architects of the past. One of the most famous architects in Riga was Mikhail Eisenstein.
Jugendstil originated in the late 19th, early 20th century. Art Nouveau or Art Nouveau is the German name for the Modernist style.
About Riga
Riga, the capital of Latvia, is located on the banks of the Daugava River, was founded in 1201 by the Knights of the Livonian Order. Riga is the largest industrial and cultural center of the country with a rich history and culture, a true monument of open-air architecture, a center for folk music and a venue for hundreds of fairs and festivals. Riga by right is included in the list of one of the most beautiful cities in Europe, the old part of the city is preserved in an absolutely unchanged form and is listed in the UNESCO list as one of the legacies of world culture. In the Middle Ages, being at the junction of land and waterways, it developed as a center of trade and craft.
Latvians talk about their cities as women, and Riga is an undeniable lady! At a time when you walk through its streets, you will understand why in the 30's it was called "Little Northern Paris". Magnificent architecture, from medieval to modern. The old town competes with Prague, the opera house and concert halls, an active artistic life, fine shops and restaurants, all evidence that Riga again belongs to the largest capitals of Europe.
Noisy, boiling with metropolitan life and at the same time serene, unhurried; It breathes eight centuries of history and is eternally young; It shines with show-windows of luxurious fashion boutiques and fascinates with the unassuming beauty of the quiet streets of its outskirts; shaking night with the music of numerous nightclubs and delighting the hearing of an occasional passerby playing street musicians. And all this is so harmoniously and naturally combined in this tiny piece of Europe that it is simply impossible not to admire. And it is not surprising that the visitor who has been here once again and again returns, while, believe me, Riga every time for the guest are ready amazing surprises. Time after time, it appears in a completely new, unprecedented to this day perspective and as if playfully reveals more and more secrets.
https://balticcars.eu/wp-content/uploads/2018/04/Tour-Riga.jpg
285
380
CST SIA
https://balticcars.eu/wp-content/uploads/2020/03/60-200px-pnglogo.png
CST SIA
2018-04-14 17:28:42
2020-12-19 00:30:12
Excursions in Riga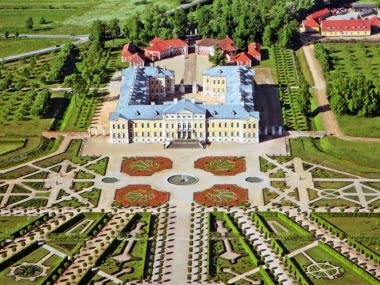 https://balticcars.eu/wp-content/uploads/2018/04/rundal-carste-Latvija.jpg
285
380
CST SIA
https://balticcars.eu/wp-content/uploads/2020/03/60-200px-pnglogo.png
CST SIA
2018-04-14 17:16:37
2020-12-19 00:48:55
Excursions in Latvia – Rundale Palace
https://balticcars.eu/wp-content/uploads/2017/12/Trasfer-servis.jpg
285
380
CST SIA
https://balticcars.eu/wp-content/uploads/2020/03/60-200px-pnglogo.png
CST SIA
2017-12-21 15:36:41
2020-12-28 16:33:57
Business class minivans
https://balticcars.eu/wp-content/uploads/2017/12/mercedes-222.jpg
285
380
CST SIA
https://balticcars.eu/wp-content/uploads/2020/03/60-200px-pnglogo.png
CST SIA
2017-12-21 15:33:29
2020-12-28 15:58:53
Rent a car executive class