Excursions in Latvia – Rundale Palace
Excursions in Latvia – Rundale Palace. Traveling to the south of Riga, you can get acquainted with the magnificence of the Rundale Palace, the summer residence of the Duke of Courland, which was built by the architect H.Rastrelli.
Rundale Palace
Rundale Palace is a baroque palace complex in Latvia. Located 12 km north-west of the town of Bauska in the village of Pilsrundale. The Rundale Palace was built according to the project of F.B. Rastrelli as the summer residence of the Duke of Courland Biron.
The first stone was laid May 24, 1736. In 1740 Biron was arrested and exiled, he returned to Courland only in 1763. Then, by 1768, Rastrelli completed the interior decoration of the premises.
The ensemble of the palace consists of the palace itself with stables and other outbuildings to which adjoins the French garden of 10 hectares, closed on all sides by a canal, behind it extends a hunting park (34 hectares). On two floors of the palace suite there are 138 rooms. The south side of the central building is occupied by the grand duke's apartments, on the north side are his private living rooms. In the eastern building there are the main halls – the Golden Hall, the former Throne Room and the White Hall, once the Dance Hall, connected by the Grand Gallery. It is noteworthy that in the brickwork of the palace Rastrelli used a brick of unusually large dimensions, which was produced at a nearby factory. Some of these bricks were transported to St. Petersburg and used for the construction of Strelna Palace.
https://balticcars.eu/wp-content/uploads/2018/04/Tour-Riga.jpg
285
380
CST SIA
https://balticcars.eu/wp-content/uploads/2020/03/60-200px-pnglogo.png
CST SIA
2018-04-14 17:28:42
2020-12-19 00:30:12
Excursions in Riga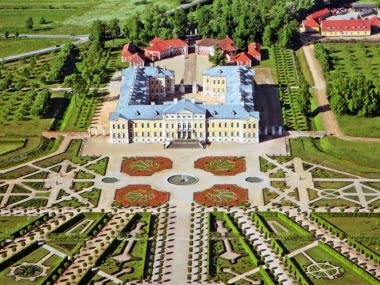 https://balticcars.eu/wp-content/uploads/2018/04/rundal-carste-Latvija.jpg
285
380
CST SIA
https://balticcars.eu/wp-content/uploads/2020/03/60-200px-pnglogo.png
CST SIA
2018-04-14 17:16:37
2020-12-19 00:48:55
Excursions in Latvia – Rundale Palace
https://balticcars.eu/wp-content/uploads/2017/12/Trasfer-servis.jpg
285
380
CST SIA
https://balticcars.eu/wp-content/uploads/2020/03/60-200px-pnglogo.png
CST SIA
2017-12-21 15:36:41
2020-12-28 16:33:57
Business class minivans
https://balticcars.eu/wp-content/uploads/2017/12/mercedes-222.jpg
285
380
CST SIA
https://balticcars.eu/wp-content/uploads/2020/03/60-200px-pnglogo.png
CST SIA
2017-12-21 15:33:29
2020-12-28 15:58:53
Rent a car executive class