Excursion to the Latvian-Castle Turaida
Excursion to the Latvian-Castle Turaida. Traveling to the north-east, in an hour you will find yourself in the medieval city of Sigulda, which is the center of the Gauja National Park. Here is the castle of Turaida, built on a hill and serving as an ancient fortress for the Livs. Almost in the center of the National Park is Cēsis, a city with cobbled streets and wooden houses that have hardly changed for a long time and are considered a national treasure ..
Turaida Castle in Sigulda
Turaida Castle. Turaida Museum-Reserve is located 50 km northeast of Riga, on the right bank of the picturesque river Gauja. It covers an area of ​​41 hectares, on which there are 37 historic buildings and structures. At the Forum of European Museums in Barcelona, ​​the Turaida Museum-Reserve was awarded a special diploma of recognition for achievements and a sign of the laureate, which is awarded annually to the 10 best museums in Europe. According to statistics, it is visited by about 170 thousand tourists a year. Turaida Castle, one of the most popular historical museum complexes in Latvia.
In 1214, on the orders of the Bishop of Riga, Albert Buxhevden, who founded the future capital of Latvia – Riga, at the mouth of the Daugava 13 years earlier, the Bishop Philip founded the Turaida Castle. When the construction of the castle was completed, it was named "Fredeland", which can be translated from German as "Peaceful Land." The German name was not rooted in the Livonian land, but the name Turaida, which in the language of the ancient Livs meant "Divine Gardens", was preserved and has survived to this day.
Castle Turaida retained its strategic importance for many subsequent centuries. But after the fire of 1776, the castle almost completely burned out. In the early 19th century. In the courtyard of the medieval fortress an estate was constructed: residential buildings, stables, barns and other outbuildings were erected. In 1924, the Board of the Society for the Protection of Monuments introduced the ruins of the Turaida Castle into a list of historical objects protected by the state. The restoration of the medieval fortress began only after the end of World War II, almost 200 years after the death of the castle in the fire of a fire. Restoration was started in 1953 and the first tower of the castle was restored.
Turaida Castle became one of the centers of cultural life in Latvia. Concerts of ancient and modern music are constantly held here, numerous folk and ethnographic festivals are held, various exhibitions and many other cultural events are organized. Craftsmen work in the courtyard of the castle.
The castle was reconstructed at the turn of 20-21 centuries.
https://balticcars.eu/wp-content/uploads/2018/04/Tour-Riga.jpg
285
380
CST SIA
https://balticcars.eu/wp-content/uploads/2020/03/60-200px-pnglogo.png
CST SIA
2018-04-14 17:28:42
2020-12-19 00:30:12
Excursions in Riga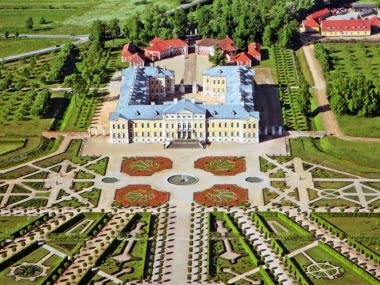 https://balticcars.eu/wp-content/uploads/2018/04/rundal-carste-Latvija.jpg
285
380
CST SIA
https://balticcars.eu/wp-content/uploads/2020/03/60-200px-pnglogo.png
CST SIA
2018-04-14 17:16:37
2020-12-19 00:48:55
Excursions in Latvia – Rundale Palace
https://balticcars.eu/wp-content/uploads/2017/12/Trasfer-servis.jpg
285
380
CST SIA
https://balticcars.eu/wp-content/uploads/2020/03/60-200px-pnglogo.png
CST SIA
2017-12-21 15:36:41
2020-12-28 16:33:57
Business class minivans
https://balticcars.eu/wp-content/uploads/2017/12/mercedes-222.jpg
285
380
CST SIA
https://balticcars.eu/wp-content/uploads/2020/03/60-200px-pnglogo.png
CST SIA
2017-12-21 15:33:29
2020-12-28 15:58:53
Rent a car executive class