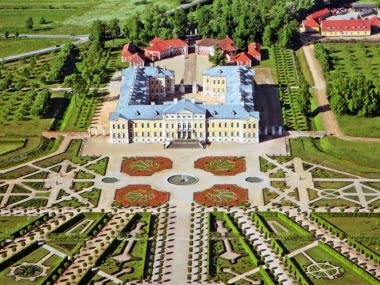 Excursions and excursion tours in Latvia
Excursions and sightseeing tours around Latvia are an opportunity to see one of the most beautiful countries of Europe with a centuries-old history. Latvia with all its sights, historical monuments is a find for a tourist.
To ensure that your vacation is full, CST offers guided tours of the sights of Latvia's cultural and historical heritage and natural sites.
What to see, where to go and where to have a rest, having arrived to Latvia? Historically, Latvia is divided into 4 regions – Vidzeme, Latgale, Kurzeme and Zemgale. Going on a trip from the capital of Latvia to Riga in any direction, you will see more and more aspects of life in the country.
Of course, one of the most attractive places for tourists is Riga, and in the summer – Jurmala. Among the many architectural monuments located outside of Riga are Turaida Castle in the vicinity of Sigulda, the Rundale Palace (Biron's Palace), the Catholic Basilica in Aglona, ​​the castle complex of the Livonian Order in Cēsis, the Ventspils Castle Castle.